22-05-2012
Getting started with Peecho: A how-to guide for publishers
If you're a publisher looking for an extra revenue stream for youronline publications, we'd love to help you out. Our cloudprint button allows you to sell your digital assets as printproducts to readers all over the world, we even take care of thepayments and shipping! In this post, we'll walk you through our sign upprocess to get you started selling prints. You can also watch the videobelow to get a visual example.
Step one
The first thing we need from you is your email and password, quick andsimple. Then, we will ask you to enter your website name and yourwebsite's URL (Make sure to include the http://). Subsequently, we'llinquire about the kind of file and the quantity of documents you wouldlike to print.
Printing a single document with Peecho
Whether you choose to print a PDF or an image, please make sure yourfile is available for download via a public URL. Fetch yourpublication's URL and enter it into the URL field. If you choose toprint a PDF, we will ask you to specify the number of pages. Currently,we support documents of 16 pages or more.To guarantee the best quality print, you'll also want to specify yourdocument's dimensions. If your document is a PDF, these should bespecified in millimeters and if you're printing an image file, the sizeshould be indicated in pixels. This handytool can help you convert your units, in case your measurements arein inches or centimeters. Finally, we will give you a unique button codewhich you can insert in your website's HTML. Visit our FAQsto learn about styling the button with your own CSS and get moreinformation.
Printing multiple documents with Peecho
If you want to print multiple publications, the sign up process issimple: you just need to tell us the format of your documents and thenumber of pages. After this, we'll provide you with your own buttoncode. Implementing the button on your website can be slightly trickierin this case, as the variables in the button will have to be replacedfor each publication. This might sound a bit daunting, but all you needis a friendly developer to work some magic for you in the back-end. Readour developerFAQs for more details.
Choosing pricing and print products
After you've created your account and received your button code, you canset your profit margin and select the type of print products you want tosell by going to "buttons" and clicking on each offering in your admindashboard. Once you've done this,you can track the amount of orderscoming in from the "orders" tab.Questions, feedback? Feel free to drop us a line in the comments or reada review of our cloud print button to get inspired!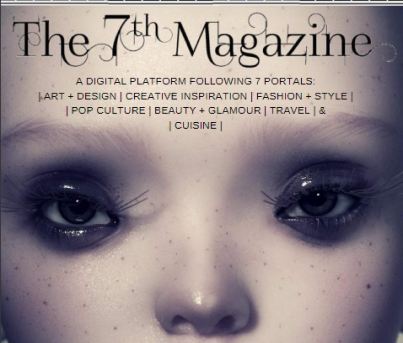 The 7th Magazine, 7 portals to inspire
Read blog