14-03-2012
Weighing in on the e-book pricing debate
A pretty heated debate has been going on in the publishing industrysurrounding e-book prices, the lack of competitiveness in the bookselling market and the need for alternative business models. The debatecenters on publishers' lack of compliance with Amazon's e-book pricingmodel, which reduced e-book costs to about $9.99, a much lower rate thanthe cost of most paper books. Such discussions, a symptom of theunfolding disruption of the industry, point to the fast-approachingdemise of traditional print and publishers' increasing need to invest inhigh quality digital content.The debate goes back to August 2011, when a class action lawsuit wasfiled against Apple and 6 of the United States' largest publishers foralleged price fixing and collusion. The lawsuit set the precedent forfurther investigations, with the European Comission launching raids on severalpublishing houses and the US Justice Department warning some ofindustry's largest publishers of an impending antitrust litigation.As GigaOm writer MathewIngram discusses, the focus of these proceedings lies in thepublishers' adoption of the agency pricing model, an alternativechampioned by Apple, who envisioned opportunities in the e-book marketwith the introduction of the iPad. Under the agency model, publishersset their own prices and retailers receive a commission. The previouslydominant model, termed the wholesale model, enabled retailers to buye-books from publishers and set their own prices, allowing retailerslike Amazon to sell books at considerably low rates. In the eyes of thetraditional publishing industry, this heralded a threat to their profitmargins and an overall decrease in the value of books.
What does this mean for publishers?
Experts like Jeff Roberts, staff writer for Paidcontent.org, argue thatthe most likely outcome of these proceedings will be a settlementbetween government bodies and publishers which places heavy restrictionson agency pricing. Such results would favorthe wholesale model and ultimately Amazon's proprietary Kindleformat. With digital sales growing much faster than print and e-bookprices kept at a low, publishers will have to adapt by experimentingwith more flexible models. Their focus will have to lie on technologicalinnovation and digital assets. The good news is, people are willing topay for outstanding digital goods and as publishers shift their focus, aniche market for high quality, on-demand print products is also likelyto emerge.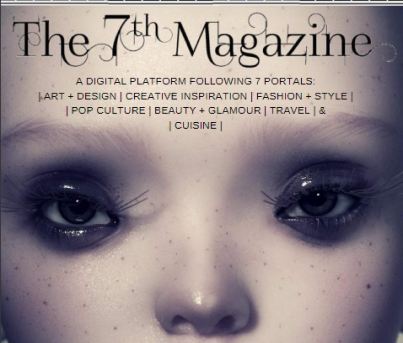 The 7th Magazine, 7 portals to inspire
Read blog