04-01-2013
Weekmenu prints personalized cookbooks to make foodie dreams come true
Weekmenu cover design (image courtesy of Weekmenu)Weekmenu is a food platform, found in print, online and in app, that helps you create a weekly meal plan with a delicious selection of recipes. The Weekmenu concept started as a weekly spread in popular Dutch women's magazines Libelle and Margriet. Weekmenu was born out of the belief that you don't need to spend hours in the kitchen to eat good and healthy weekday meals. Each recipe on the platform is produced by a professional chef that helps you keep a balanced diet through tasty and down to earth cooking ideas.This month, Weekmenu started working with Peecho to launch a new feature which lets users create their own personalized cookbook and order a printed copy on demand. The technique that generates the recipe books was built by Sanoma – Weekmenu's mother company – internally. The end product is a beautiful soft cover, 15 x 15 cm book printed in full colour. The books are produced at a local printing facility and get delivered in The Netherlands within 4-5 working days. They offer a perfect way to store your favorite recipes in a physical keepsake, and make great gifts for your foodie friends!
Weekmenu table of contents and recipe design (image courtesy of Weekmenu)
How does it work?
You can create your own recipe book in four simple steps:1. Browse through the different weekly selections, search recipes by ingredient or look through the world kitchens overview on the Weekmenu website to choose your favorite meals2. Click on the gray button that says "voeg toe aan receptenboek" located above each recipe to add it to your book3. Once you've selected 20 recipes, you will have the option to order your book4. Click "bestel" to place your order and customize your book with a picture and a special messageAnd voilà, it's time to unleash your inner Julia Child and enjoy your meal! Ordered your personalized Weekmenu book already? Give us your thoughts in the comments or visit weekmenu.nl to get started.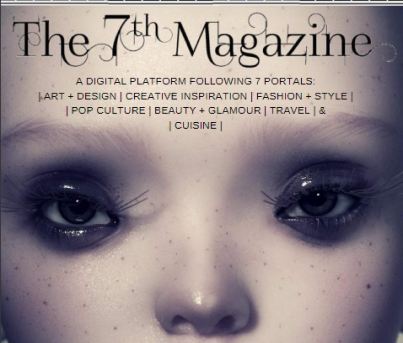 The 7th Magazine, 7 portals to inspire
Read blog