22-08-2019
Using coupons: boost your Peecho sales with promo codes
Customers are always looking to buy something valuable for less money. Promotional codes can be used not only for attracting new customers, but also for increasing sales and boosting repeat purchases. This article will offer you ideas for using promo codes when selling via Peecho. It also includes a how-to guide on navigating Peecho's coupon section to increase your print-on-demand sales.
How to set up promo codes on Peecho
First step: buying credit
To offer discounts to clients, you first have to upload credit to your account. Due to administrative reasons, your profit can not be used towards covering the difference between the full and the discounted price. 
To purchase credit, head to the Deposit section of the Settings tab.
You can pay for credit either with your bank card, or Paypal. 
Please bear in mind that the balance needs to be high enough to cover the value of each coupon, otherwise the coupons used by your clients will be invalid. 
Next: creating coupons
Once you've purchased credit, you can start generating coupons. Head to the Coupons section and click on Create coupons.
Every time you create a new coupon or a set of coupons, you can specify the exact settings and conditions for use. 
Number of codes: how many different coupon codes will be created.
Times valid: the total number of times your customers can use the code.
Discount amount/ discount percentage:  you can either choose a discount of a fixed amount (e.g., 10 euros or 15 USD), or a percentage-based discount (e.g., 20% of the purchase value).
Max quantity: the maximum number of copies in a single order for which the coupon discount will be applied. Use 0 for unlimited number of copies.
Start date/end date:  the period when the promo code will be valid.
Prefix: this setting automatically assigns the same prefix to multiple single-use coupons that can be used as part of a campaign.
Valid for: here you can indicate whether you want the coupon to be valid for only one product group, e.g., only for softcover publications or gallery prints. This is not a mandatory setting.
How it works
When a coupon code is applied, your customer will receive a discount according to the settings you've selected, and the coupon's value will be subtracted from your balance. Once the order is confirmed, the value of the coupon will be subtracted from your remaining credit. If for some reason the order is not completed, the amount will be returned to your balance. To make profit from your sales, make sure that the discount you offer for your products is smaller than your profit margin.
To view and edit each of the codes, click on Details. 
In the example below, the coupon #344 can be used 5 times, and hasn't been used yet. The discount is set to EUR 20.00. The maximum number of items in the cart cannot be more than 3. 
When you create a Peecho coupon code, you can change the name of the code yourself. Instead of 344, you might consider LOVEISINTHEAIR for Valentine's day, and XMAS2020 will work well before Christmas. 
How to boost sales with promo codes
As with any marketing activity, you must first define your goals before getting to action. Your goals will determine what kind of promotion you want to offer. For example, if you want to find new customers, you might offer a discount using the example of the most popular photography in your shop or the latest magazine issue. If you want to encourage repeat purchases, you can send exclusive codes to your past customers.
Holidays and special dates
Yes, there are some obvious dates when online purchases soar: before Christmas, Valentine's day, and country-specific holidays. But that's not all: the world is full of weird and wonderful holidays, so one can find a reason to celebrate every day. This is, of course, just a happy excuse to remind your customers about your work and send them a tempting offer that they hopefully can't refuse. 
Are you a nature photographer? You might make use of Squirrel Appreciation Day on January 21 or World Frog Day on March 20. Yes, and August 19 is annually celebrated as World Photography Day. Are you a foodie publisher? It's International Carrot Day on April 4 and World Pasta Day on October 25. Also, April 23 is the UNESCO-backed World Book and Copyright Day. Look up more fun holidays on https://www.daysoftheyear.com/
Create urgency using expiration dates
Customers are afraid of missing out on a great deal. That's why offering a promotion for a limited amount of time, or offering a limited number of promo codes, can help to make a sale. It pushes customers to shortcut their decision-making process and act on impulse. 
It's always worth setting an expiration date to a coupon in order to protect your budget.
Reward your biggest spenders
It's always a good idea to thank the customers that bring you most sales. Send discounts to your most profitable customers: the bigger the purchase, the bigger the discount.
Remind about yourself
Do you have customers that only bought something once? Send the dormant users a coupon, followed by a reminder, e.g., 20% off the next order if you make a purchase within two weeks. 
Involve your followers 
A promo code can be a nice incentive to take part in an activity, such as signing up to your email list or filling out a survey. It can also be a great bonus to supporting a charity or attending your exhibit. 
Prize giveaway
You can encourage your followers to join a promotion by offering a double incentive. Everyone who makes a purchase with a promo code is entered into a draw for one final, grand prize. Everyone will feel rewarded for their participation, plus there's the added thrill of wondering whether they will win the prize. Make sure the prize is one of your products, or something related to your shop. Giveaways like this are also a great opportunity to spotlight certain products.
If you have any questions, check out the Help Center or email us at support@peecho.com.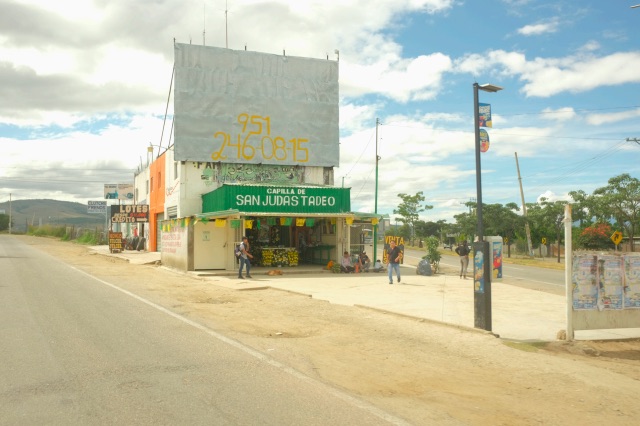 Alex Coghe: photojournalism and "gonzography" between two continents
Read blog