13-11-2013
Reproductions from KB's fairy tale collection for sale
Once upon a time, more than 200 years ago, two German brothers who went by the name of Grimm started writing and collecting magical tales. Their stories fuel our imagination to this day, leaving a legacy that would enchant people for centuries. The Netherlands is honoring the 200 year anniversary of the Grimm brothers' stories this year. To celebrate, the Dutch Koninklijke Bibliotheek, the National Library of The Netherlands, is now offering reproductions from their fairy tale collection for sale.The initiative, powered by Peecho's print on demand technology, features a selection of unique fairy tale images which can be ordered as greeting cards, posters, canvases, plexiglas and aluminum prints. In addition, a separate page with postcard sets and a page with 5 historical fairy tale books have been set up. All items have been hand-picked from the KB's extensive fairy tale collection.
About the collection
The fairy tale collection housed at the National Library of The Netherlands consists of 8,500 fairy tales and folktales from 1754 to the present day. Both distinguished and anonymous authors are represented. The collection includes beloved classics, as well works that are somewhat unknown. It contains wonderfully illustrated books and rare catchpenny prints. The collection offers audiences a unique opportunity to view a few stunning fairy tale books that belong to the cultural heritage of The Netherlands.The library has dedicated a special theme page on its website to highlight different themes within the collection. The items available for print on demand were chosen for their visual quality. Books were also carefully chosen, taking their copyright into account.KB's beautiful fairy tale prints will be available for purchase until December 9, 2013. Are you a fairy tale fan yourself? Share your thoughts with us in the comments or buy your own prints here.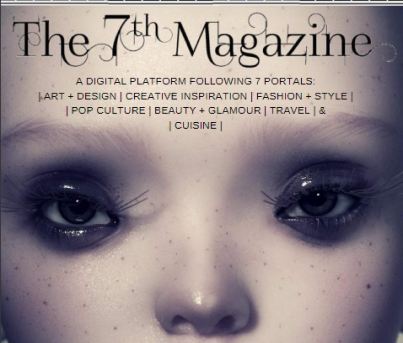 The 7th Magazine, 7 portals to inspire
Read blog