27-01-2014
Re:mbrandt All his paintings launches Simple Print Service website to offer beautiful reproductions
Re:mbrandt All his paintings is an exhibition assembled by Professor Ernst van de Wetering. The exhibition, described as an ode to the Dutch Golden Age master, displays 325 full-sized paintings in chronological order, documenting Rembrandt's work in its entirety. To offer art lovers a chance to order reproductions of these works, Re:mbrandt All his paintings has launched a special Simple Print Service website: rembrandtallhispaintings.com. Through the website, exhibition goers and Rembrandt fans can order a selection of paintings as greeting cards, posters, dibonds and canvas prints.
About the exhibition
Under the leadership of professor Ernst van de Wetering, the Rembrandt Research project has established that Rembrandt's complete work amounts to 325 paintings which are spread over 18 countries. The paintings featured in the exhibition Re:mbrandt All his paintings have been digitally restored to their original condition using the latest techniques, offering viewers a unique opportunity to see the works as they looked when they first left the painter's studio. Travel without moving and enjoy seeing paintings that have been collected from all over the world – including stolen works and paintings held by private collectors.Re:mbrandt All his paintings is on show at Amsterdam's Magna Plaza (Nieuwezijds Voorburgwal 182). Visit the exhibition's website to purchase tickets and learn more.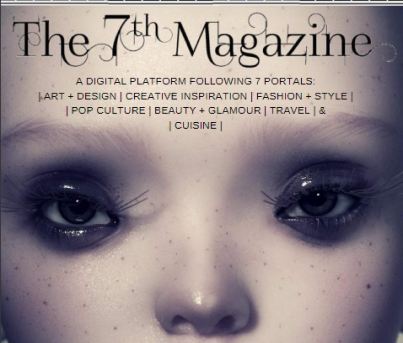 The 7th Magazine, 7 portals to inspire
Read blog