27-02-2012
Peecho releases new cloud print button
For over a year, the Peechocloud print button has been the simplest way to sell digitalpublications as professionally printed products, straight from your ownwebsite. Now, we are taking our free service to the next level with aneven more intelligent cloud print button and a completely revampedcheckout experience. Creating revenue from your digital content hasnever been easier!
Live availability check and price calculation
Implementing the cloud print button still only takes a single line ofcode. It just has become a lot smarter. By analyzing the specificationsof the document, the cloud print button now automatically calculates theaccurate, lowest price for a printed version of your publication andshows the result upon display.
On top of that, we now support a wider aspect ratio spectrum and alarger page range than ever. So, even for arbitrary sizes and any numberof pages, the cloud print button will have products readily available.Without the need for additional programming, you can start selling anynumber of publications in your database and leave the rest to us.Especially for larger digital publishers with a lot of publications,this dramatically diminishes their required integration effort andtime-to-market.It gets better: gentle exception handling is supported. For example, inthe unlikely case that there is no printed product available for aparticular document in your database, the button will tell your visitorby disabling itself and showing a friendly message.
Protecting your brand
Branding the button is now really simple. The new button can becompletely styled using CSS, without loosing pricing, availability orstatus information. Also, you can define your own button texts.Depending on the whereabouts of your audience, the button price can bedisplayed in any of the 33 supported currencies. The exchange rates areretrieved from the European Central Bank and updated daily.
Up-sell wizard
As a bonus, our checkout user experience has been redesigned completelyas well. It is not just a lot prettier. The most striking new feature isthe product composer: products are now offered using a wizard thatsuggests possible up-sell options for every step. This makes it simplerfor the user to choose which products to buy and increases revenue atthe same time. Of course, it is still multi-lingual, supports SSL out ofthe box, allows re-ordering – through Facebook, Twitter, Linkedin, QRcodes and by direct URL – and accepts payments through Paypal, creditcards and many local payment methods.The icing on the cake is that your unique button code, pricinginformation and the complete checkout are optimized for speed and servedfrom a world-class global content delivery network. All you need to dois signup, implement the button, go to our administration interface and seethe revenue flowing in!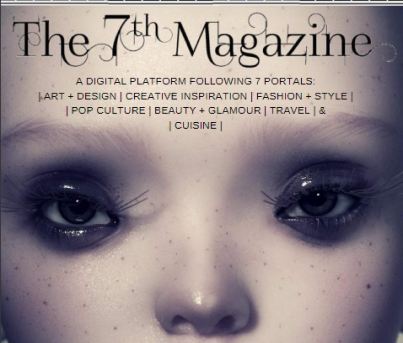 The 7th Magazine, 7 portals to inspire
Read blog