04-12-2012
Peecho Publishers share tips: La Petite Fashionista shares learnings on blogging, social media & keeping things real
La Petite Fashionista Magazine, printed by Peecho (photo credit: La Petite Fashionista)La Petite Fashionista is an indie magazine that covers the latest in fashion, interior design, DIY trends, foodie goodness and fitness. It is a publication written by real girls, for real girls who want to live life in style – on any budget. We recently had a chance to chat with La Petite Fashionista's founder and editor-in-chief, Lauren Felix, who has some great insights to share with other digital publishers.What inspired you to start La Petite Fashionista magazine?
I've been writing on my blog, La Petite Fashionista, since March 2007. I went to college for a degree in fashion and now work in the industry, so my blog has helped me document my journeys. Building on the support my blog has received throughout the years, I decided to start a magazine where people like me – who want to look stylish, host parties and DIY in an affordable way – could share stories. I think magazines often feature products and ideas that are out of reach for most readers, so I wanted La Petite Fashionista to be inspiring but attainable!
What do you think large publishers can learn from indie magazines like yours?
I think the whole idea of attainable inspiration is very exciting and new. I think the petitions for major magazines to feature models with less airbrushing just goes to show that readers are interested in reading about relatable topics and clothes within their budget. This is also true for home decor and food-themed publications, people want to find simple recipes that they can make and try projects that are achievable at home.
What lessons have your learned since you started the magazine and what are your plans to keep it growing?
I've had to brush up on in-design, which I haven't used since my high school yearbook days, and learn that it's okay to ask for help. Luckily, there's lots of people willing to lend a hand in writing articles and editing. I plan on releasing quarterly issues until I can grow it into something bigger.
You have a large and loyal following on social media, how did you achieve that and how does it contribute to your growth?
The fashion and design blogging community is so supportive. I'm so thankful to have dedicated readers & friends in the blogosphere who share my excitement! I hope every day that what I write about resonates with others. I think that's what keeps people coming back and make them want to check out the magazine. The magazine has grown quite organically because it is in many ways an extension of the blog. The main difference is that the magazine is more visual, interactive, and features contributors from across the country sharing their expertise and passions.
(photo credit: La Petite Fashionista)How would you advice other magazine publishers that want to grow their readership?
Use social media to stay connected: comment on other blogs, write guest posts, keep tweeting, post beautiful photos on instagram and try attending blogger meet-ups. Staying connected is key to building relationships and engaging with your audience. I also think keeping them involved is important. I always ask my readers what they want to read about because I want the magazine to be something that everyone can enjoy.
Check out La Petite Fashionista's latest issue or connect with Lauren on Twitter and Pinterest for style tips and inspiration.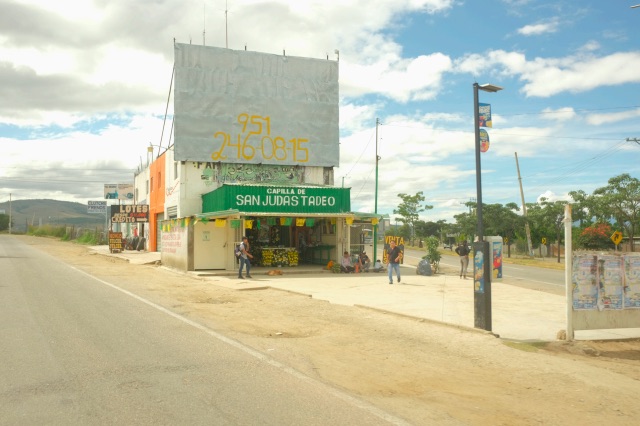 Alex Coghe: photojournalism and "gonzography" between two continents
Read blog