27-11-2012
Peecho merchants: Our new dashboard is live!
Thousands of publishers have already joined us in our quest to turn beautiful digital content into physical products – from large institutions like the Dutch Rijksmuseum to digital publishing platforms like Issuu. But our work doesn't stop here. We've been cooking up some awesome features for content owners at the Peecho HQ, starting with a complete redesign of the merchant dashboard and a more user friendly print button. Here's the lowdown on what's new.
New features and changes on the merchant dashboard
Besides looking prettier, the merchant dashboard has some interesting new goodies in store. From now on, new Peecho users can get started with the print button by simply uploading their documents on the merchant dashboard. And if you're an existing customer, you can add files to your print button by uploading your images or PDFs. You don't need to fetch a URL and input the publication's data manually – unless you want to, of course.
The next big upgrade is that alongside your button's Javascript code, a handy HMTL link is created for each publication that you upload! This makes it easier for you to share your publication with your readers and let them order it in print. You can share the link's URL anywhere. For instance, on email newsletters, social media and your own website. Take a look at the example below.
The dashboard's overall navigation has also seen some improvements. Let's take a closer look at the new tabs we've set up. The "insights" tab (first from the left on the blue bar) is your analytics and sales insights hub. The "orders" tab let's you track the status of your orders and view customer information. The "help" tab links you to our support center, and the "print button" tab is your go-to place for your print button's settings and publications. Let's delve into the options found under the "print button" tab.
Print Button Goodness & Configuration Info
If you click on "upload publications," you can see an overview of the documents you've uploaded and add new ones to your list.
The "manual configuration" tab enables you to adjust your button's settings. This is where you need to go if you want to set a size for your documents, change the currency you're using to offer your products, and alter your button's text and language settings. Other cool features to consider include a thumbnail to show to your customers on the checkout, a custom thank you page and the ability to style the button with your own CSS. If you're a coding whizz, you can change the button variables manually on the embed code – if you're not, click on "toggle advanced variables" and you'll be able to make changes on predetermined fields.
The "product catalogue" tab gives you an overview of Peecho print products. Here, you can set your profit margin for each product by clicking on the "details" button. If you wish, you can also delete products from your offering on the details section, but keep in mind that this isn't necessary as the button only shows products that are relevant to your settings and document type.Finally, you can use the "settings" tab to change your merchant signature – which we use for communication with your customers. To change other details relevant to your account, such as your password and bank account details, click on the "settings" tab on the top right corner of your screen.
Tried the new dashboard yet? Give us your feedback in the comments! And if you're just getting started, don't hesitate to look around our support center or contact us for help.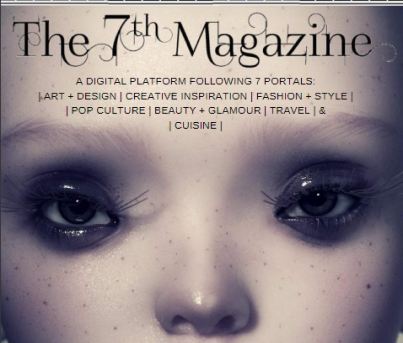 The 7th Magazine, 7 portals to inspire
Read blog