02-06-2014
Peecho joins the Holland in NYC Startup Bootcamp 2014
We're pleased to announce that we've been selected to participate in the Holland in NYC Startup Bootcamp 2014! A panel of US and NYC tech industry experts selected us and 10 other Dutch startups to visit NYC from June 9  to 15. The Bootcamp is an initiative of the Dutch Consulate in New York and Dutchbasecamp. We opened a small office in New York in 2013 and see this as a great opportunity to grow our network in NYC and gain some valuable information about the city's tech ecosystem.
Meet us in New York
This year's Holland in NYC Startup bootcamp coincides with Brooklyn's Northside Festival and Trade Show, a startup, tech and innovation-focused forum and expo. Our CEO Martijn Groot will be present at the festival and is available for meetings on Thursday, June 12 and Friday, June 13. Contact Martijn to schedule an appointment.Continuing our US trip to St. Louis and Atlanta
After immersing ourselves in the New York City tech scene, we'll head over to St.Louis to meet a new print partner, RR Donnelly. And on our way back home, we will stop by Atlanta to meet the local team of RPI, one of our existing print partners in the US. We're incredibly excited to connect with partners and customers on the other side of the Atlantic and are eager to further expand our business in North America.
Stay tuned or contact us to learn more.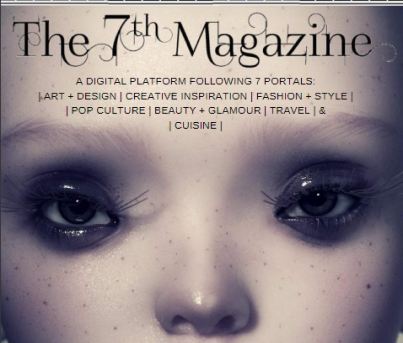 The 7th Magazine, 7 portals to inspire
Read blog