02-05-2012
Peecho goes to Drupa 2012
Drupais the largest printing equipment exhibition in the world. This year, Peechowill make the trip to Düsseldorf, Germany to take a sneak peek at newtechnologies and chat with some of the industry's biggest experts. Hereare some of the exhibitions and shows we're most excited about:
Printed Electronics
Called the "quantum leap for print advertisers" by Drupa's ManuelMataré, printed electronics exhibitions promise to be an interestingsight. Just imagine children's books with incorporated reading lights oranimations, medication packaging that can take you blood pressure andeven handbags with a "built-in mobile phone charging station" for ladieson-the-go. With such impressive prototypes, the printed electronicsindustry will reach an expected value of 9.4 billion US dollars thisyear. We're eager to learn more.
Anything print-web-mobile
Peecho is always trying really hard to be cool. Since mobile is thebiggest thing out there right now, we think its important to include print-web-mobilepresentations on our must-see list. Plus, any speech that referencesStanley Kubrick's Dr.Strangelove, like Benny Landa's "Print in theDigital Era: How I learned to stop worrying and love the iPad," willprobably be awesome.
Sustainable Media Production
At Peecho, we're trying to make print moresustainable by promoting print on demand and taking productioncloser to the end recipient. For this reason, innovations in the area ofeco-friendly print, packaging and workflow management are also in ouragenda. Moreover, updates from the GlobalPaper Forum are always welcome.If you have any recommendations or want to meet up with us at the event,drop us a line in the comments!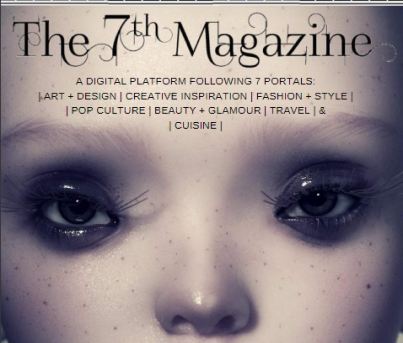 The 7th Magazine, 7 portals to inspire
Read blog