19-01-2012
Peecho funded by Peak Capital and DHG Holding
We are really happy to announce that Peecho closed a funding round of $ 750K with Peak Capital and DHG Holding to roll out the Peecho Cloud Print Button globally.
The Peecho Cloud Print Button is by far the simplest way for online publishers to sell their digital content as professionally printed products – like photo books, magazines, canvas prints and licensed merchandise. In just a few minutes, embedding the Cloud Print Button connects any application or website to a global cloud print network of professional production facilities. You can set your own prices and collect the profits. It's that easy.
This investment round is not just about the money. Our new partners have an impressive track record.
Peak Capital is a well-known venture capital firm, based in Amsterdam. Its partners have an awful lot of experience in the internet scene.
DHG Holding is a venture capital company with an enormous network in the media and printing sectors.
Both the funding and their expertise will allow us to increase our marketing and sales efforts significantly. And yes, we promised to spend the money wisely. Read the press release or check the coverage on Techcrunch, while we are off to celebrate!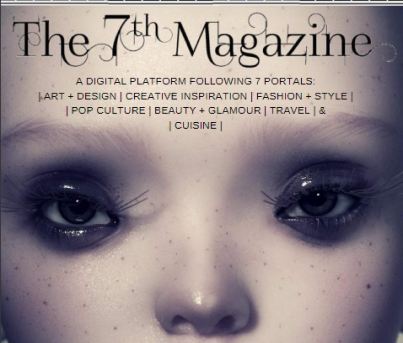 The 7th Magazine, 7 portals to inspire
Read blog