14-02-2013
OrGaya: An Invitation to Fall in Love
OrGaya, book print by Peecho – photo courtesy of Eldad MaestroLove can mean many things. It may stand for passion, kindness, affection or a deep sense of attachment. In OrGaya: An Invitation to Fall in Love, Israeli photographer Eldad Maestro explores love in its most playful and symbolic sense – by portraying nature as a mirror to human relationships. The book turns luscious fruits and flirty vegetables into characters, telling stories about the 'ups and downs' of human affairs and knitting them together through inspiring quotes that offer a common thread of knowledge. Eldad recently started working with Peecho to offer OrGaya in print, making for a beautiful product to showcase this Valentine's day!
Getting back to nature
Eldad and a bunch of turnips – photo courtesy of Eldad MaestroEldad has been a professional photographer for 30 years. He made a name for himself as a fashion photographer in the 80s and founded a studio in heart of Tel Aviv. After many years, he decided to move to the countryside where he could spend more time visiting local food markets and doing landscape photography. He became interested in the aesthetics of food and was constantly fascinated by the "food that nobody wants to buy" – the one that appears distorted or misshapen. He studied these fruits and veggies in his barn and after a few experimental shoots, some curious stories started emerging: a garlic couple getting married and dealing with conflict in their lives, two mushrooms dancing, a pair of broad beans in an embrace…
A collection of images from OrGaya – photos courtesy of Eldad MaestroBy telling these stories and linking them to quotes from famous philosophers and writers, Eldad hopes to remind us that "love is a fruit in season at all times and within reach of every hand." You can find his book on Issuu and purchase a print on his website.Want to learn more about OrGaya or help Eldad transform his photos into an animated project? Connect with him on Facebook or leave a message in the comments!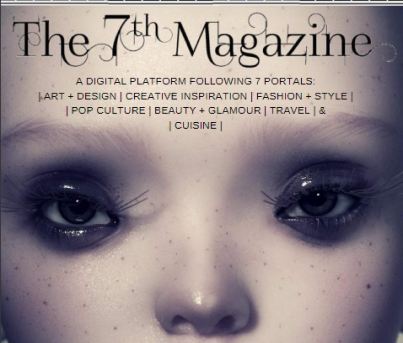 The 7th Magazine, 7 portals to inspire
Read blog