15-02-2013
Now Live: Profit Schemes for Merchants
Last December we rolled out our new service plans and a simplified product catalogue. Today, we launched another feature that will make it even easier for Peecho merchants to set up their print button: profit schemes. Profit schemes help you define retail prices for your entire catalogue in a single click. Profit schemes will be a default feature for anyone that signs up for our free service plan starting this week. Merchants with a premium plan have access to custom profit schemes and can specify their retail pricing on a product level at any time by clicking on the "custom settings" link. Customers that have set up their own retail prices in the past will still have custom profit options. These are also accessible under "custom settings." However, please note that if you switch completely from your custom profit options to standard profit schemes, the custom settings option will no longer be available. To help you understand how profit schemes work we've prepared an explanation below.
How do profit schemes work?
Profit schemes help you specify the percentage you earn as a publisher over the wholesale price of any Peecho print product. As you know, our catalogue is divided into product categories (books, wall decoration products and cards), and each of these product categories is subdivided into product types (hardcover books, magazines, glossies, etc). Profit schemes can be applied to each product type, allowing you to earn a fixed percentage with the sale of every Peecho print product.
What are my options?
You can choose to earn either 0%, 10%, 20% or 50% over the wholesale price. For instance, if you sell medium hardcover books of 24 pages, you may earn 0%, 10%, 20% or 50% over the €10.80 specified in our catalogue. If you decided to earn a 20% margin over the sales of these hardcover books, as shown in the example below, your profit will be €2.16 for every book sold.
What are the benefits of profit schemes?
Many merchants had a hard time setting their own profit margin over our wholesale prices. We decided to implement profit schemes to simplify this process. Choosing a profit scheme is also handy because it will set a profit margin automatically for all of your Peecho products – you don't need to change it every time you upload a new publication.
How do I define my profit schemes?
To access and define your profit schemes go to the print button tab in your admin dashboard and click on "product catalogue." After you're done selecting your profit percentages, scroll down and click on the green "save scheme" button shown in the image below. Remember, if you're a merchant with custom retail pricing you can make adjustments under the "custom settings" link. In addition, please note that you no longer need to delete products from your offering, you can simply uncheck the product types you don't want to sell.
Got feedback or questions about our new profit schemes? Contact support or drop us a line in the comments!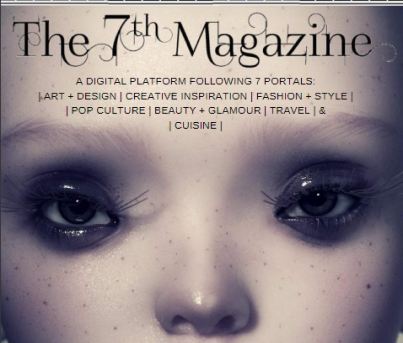 The 7th Magazine, 7 portals to inspire
Read blog