21-08-2013
New York Media Group launches first ever Simple Print Service with Gallery Functionality
We've made some pretty awesome enhancements to our Simple Print Service since its launch, back in April. We improved language and currency support, rolled out a service plan and unveiled several new content management functionalities for ease of use. But that's not all. Several customers also asked us if they could leverage the Simple Print Service to set up a print shop for their own digital content. Today, we're proud to release a new feature that lets users upload multiple digital files and sell them as beautiful prints; and we are thrilled to have New York Media Group as launching customer!
About New York Media Group
New York Media Group is led by Eric Lang, an Amsterdam-born entrepreneur turned NYC resident who loves everything about New York. Eric decided to start New York Media Group in 2010 to share his knowledge of The Big Apple with other travelers and NYC fans. Two years later, VisitNewYork.co.uk was launched, joining two additional sites in The Netherlands (NewYork.nl) and France (NewYorkCity.fr).VisitNewYork.co.uk is an online travel guide with information and insider's tips for people who want to visit the city. The site also enables you to purchase tickets for Yankees games, Broadway musicals and much more.VisitNewYork.co.uk has a popular Facebook page where Eric shares daily NYC pics. These photos are now also being uploaded to print.visitnewyork.co.uk, the site's brand new Simple Print Service! With the gallery feature enabled, New York Media Group can offer these photos as beautiful printed souvenirs which their users can purchase with a click of a button. 
How does the gallery feature work?
The gallery feature lets you set up a print shop for all your digital content under your Simple Print Service domain. All you need to do is sign up for a Peecho account, upload your digital images and customize your site's content. Your visitors will then be able to purchase your digital content in print, or create prints with their own content using the handy upload feature.Take a look at print.visitnewyork.co.uk for a live example or start your own Simple Print Service today!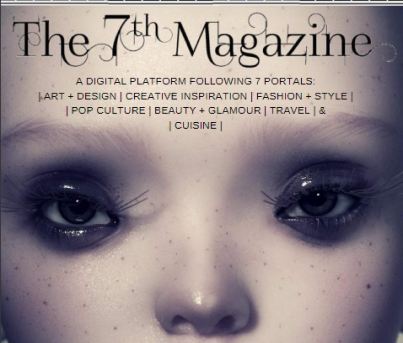 The 7th Magazine, 7 portals to inspire
Read blog