24-08-2012
New, Lower Prices for Peecho Magazines and Books. Hooray!
We have been listening attentively to user feedback and are happy toannounce a significant reduction in our wholesale prices for bookalikeproducts: magazines, books and paperbacks. For products containing up to50 pages, the average decrease is up to 15%. And for products of morethan 50 pages, the price decrease ranges between 10% to 70%. Check outthe details below.
The new price scheme explained
In the past, we charged customers a price per page only. However,this led to relatively high prices, especially for products with a largenumber of pages. We realized that we needed a straightforward pricingscheme that allowed us to lower prices for Peechopublishers.So from now on, we will charge a base price per product plus aprice per page. This means that we will charge a fixed amount for thecover, binding and handling of each product, and an additional cost forthe printing of individual pages.For example, if you previously offered a medium-sized, full colourglossy paperback with 65 pages, the wholesale price was € 16.25. Withour new pricing model, you can offer the same product at € 13.25(at a € 3.50 base price and 15 cents per page) – which is € 3.00 cheaper!If you would like more information about this price change, please referto our catalogueor feel free to contactus.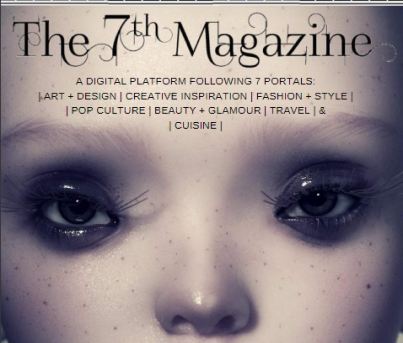 The 7th Magazine, 7 portals to inspire
Read blog