01-10-2013
Meet the Peecho team at the World Publishing Expo 2013
This year, Peecho is going on a team roadtrip to the wonderful city of Berlin! We will be travelling to the World Publishing Expo 2013, the leading exhibition for technology to publish news on tablets, mobile, in print and online. Our booth will be located at stand 2.2.700 in the Media Port Power of Print. Besides learning about print on demand possibilities at our booth, there will be loads of opportunities for discovery and knowledge exchange. Here's a couple of the things on the program we're particularly enthusiastic about:
The Media Hack Day
The world of news publishing is changing fast due to advances in digital technology. The Media Hack Day will bring programmers, journalists and tech-savvy concept designers together to find new ways to refashion newspaper content archives for the content-hungry digital age. The hackathon is co-organized by The Guardian and Axel Springer and will be boosting with the energy of some of Berlin's top startups.
The New Revenue Streams Forum
At Peecho, we take pride in helping publishers unlock new revenue models for their digital content. So naturally we're interested in hearing about new and ingenious monetization strategies from some of the industry's key thinkers and leaders. The New Revenue Streams Forum offers a promising start.Peecho will be at the World Publishing Expo from October 7th to October 9th. Visit our booth at the conference or contact us if you'd like to meet up!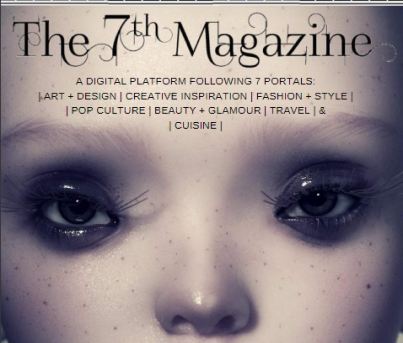 The 7th Magazine, 7 portals to inspire
Read blog