01-04-2011
Major Printcloud release
What would Google do? Google always makes sure theinfrastructure works first. Only then, they release the applicationsthat depend on it. That makes sense, right?Well, we are proud to announce that step one has been completed forPeecho, too. In preparation of Great Things In The Future (dum-dum-dum),we succesfully launched a new generation of Printcloud – ourprint infrastructure in the cloud.
Any PDF by URL
Printcloud now accepts PDF by URL for bookalikes (that'sanything bookish). And seriously, that means virtually any PDF.You don't need to worry about bleed, cutmarks, trim or media boxes,overprint, transparency, PDF/X ISO compliance or CMYK colors. Oursystems have it covered.Even if your document is sized according to a weird ratio, the finalprinted product will be sized the way you want it. And if several pages withinthe same document have different sizes, we will not be alarmed – ourautomated procedures will fix it, too.
Variable number of pages
Based on a great demand, we implemented a new feature in the PrintcloudAPI that is called document composition. If you create abookalike at Printcloud, you can define a variable number of pages inyour book or magazine, based on a set of page templates you definedyourself.In other words: you can vary the amount and order of page templateswithin a single document. For example, this makes it quite simple tocompose a really nice photo book based on a variable number of images.
A new Printclient
Print people are our friends. So, we make sure they have the tools theyneed. Together with the new version of Printcloud, a new Printclient hasbeen released.
Under account, you can set your credentials. These areglobally valid for each profile.
You can now use profiles. So, you can now add a test profileand a production profile, using the same credentials.
Under the settings tab, the behaviour of the Printclient can bedefined. Things like grouping of files and directories and whether ornot the files should be put into the production status by default canbe set here.
Also, it looks much prettier. See?
What makes our print facilities really happy is that the output of ourplatform is now fully PDF/X-3 ISO compliant – we supply print-ready PDFwith the right trimboxes and without overprint or transparencyartefacts. This means printers can dump the files straight into theirmachines without having to do another processing step with veryexpensive software.
A platform overhaul
The platform has been prettified as well.
Next to this new interface, the platform has been refactored completelyto support features like any PDF by URL. We now use:
No-SQL AWS database service SimpleDB for non-relational parts of ourdata structure.
Distributed AWS DNS service Route 53 for our DNS entries.
Double, load balanced EC2 instances for all our consumer facingservices.
New processing software that is better, much faster and more reliable.
For the statistics freaks: our Sonar code quality score went up to arock solid 9 out of 10, rules compliance is a near perfect 99%, the codecomplexity factor is zero and our unit test coverage is currently over80%. Woop, woop.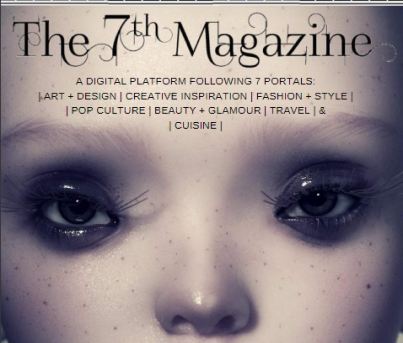 The 7th Magazine, 7 portals to inspire
Read blog