23-12-2013
Looking back at 2013: a great year for the Peecho team
Part of the Peecho teamThis has been a great year for Peecho and we owe it to our wonderful customers, partners and friends. Besides welcoming some awesome new merchants into our platform, we also made some great additions to our customer service team and finance department, ending the year with 12 team members in total! In this post, we'll look back at some of this year's highlights, aiming to gear up for an even more festive 2014.Our Simple Print Service launched in AprilWe set out for a great start in 2013 with the launch of our Simple Print Service, the easy way to turn your digital photos and documents into physical products. The Simple Print Service is currently being used by thousands of people, from business owners and art lovers to photo book aficionados. Several users have also launched their own customized versions, check print.evanavarro.com for a beautiful live example.Peecho consolidates U.S. presence with a new officeMay wasn't short of its highlights. Our team set up an office in N.Y. and welcomed a new VP of business development this month. The news was met with great enthusiasm by customers and the Amsterdam-based startup community.
RPI joins our cloud print network in JuneRPI, an industry leader in make-on-demand personalized print products, joined our cloud print network this year, paving the way for faster product deliveries in the U.S.
Celebrating an art-filled summerTwo fantastic art platforms started using our technology to offer reproductions on demand this past summer: Artmajeur and Artworkmen. Artmajeur is home to almost 2 million original art pieces from more than 70,000 artists. Artworkmen is the place to be if you're looking for exclusive low-brow and urban art.
We took a team road trip to BerlinOctober was a good month too, filled with bratwurst and German brews. Our team travelled to Berlin this month to attend the World Publishing Expo, chat about print on demand opportunities with publishers and do a bit of sightseeing along the way. 
Peecho makes Wired's list of the hottest European startups Yes! We made Wired's list for Europe's hottest startups, landing in the number one position for Amsterdam! The digital article, which also appeared in the November 2013 print edition of Wired, featured the top 100 European startups causing the greatest buzz according to investors, local commentators and entrepreneurs.
Preserving treasured Hyves memories with ReSnapThe popular Dutch social network Hyves closed its doors to become a gaming platform this November. Luckily, our partner ReSnap, who is currently using our API to print gorgeous photo books, launched a campaign to help thousands of users preserve their favorite Hyves memories in print. The campaign was a huge success!
ICYMI – Create your @Hyves photo book with @ReSnapcom and preserve your favorite memories! http://t.co/xElltZxgoe— Peecho (@peecho) November 18, 2013
Peecho printing is back on the re-designed IssuuAfter a brief hiatus, our print on demand service went live again on the re-designed Issuu site. With more than 80 million monthly readers turning 7.5 billion pages across 15 million publications, Issuu is the world's largest digital newsstand. We're proud to be able to offer the great service to Issuu publishers once again.
We couldn't have asked for a better year! Got a lot to celebrate yourself? Share your favorite 2013 moments with us below!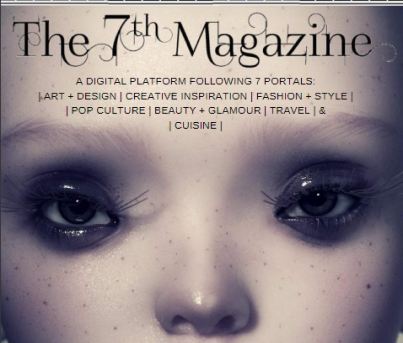 The 7th Magazine, 7 portals to inspire
Read blog