05-04-2012
Integrating with Peecho: A how-to guide for printers
The word is out. Publishers are digitizing their content and coming upwith innovative ways to monetize it online, paving the way for onlineprint services. If you are looking for an extra sales channel for yourprinting facility and want to gain ground in this changing publishinglandscape, we can help. Connecting to Peecho allows you to fulfill printorders coming from websites and apps from all over the world. Ourcurrent printing partners include European-based facilities like CEWEColor, Euradius,FullColour, DPPand Scanlaser– but we're also actively looking for more partners abroad, especiallyin the U.S.In this article, we'll walk you through our requirements and integrationprocess.
What are the criteria?
To guarantee the best customer experience, we choose to work withprinting facilities that meet certain standards, one of them being thatyou produce on demand. Our ideal printing partners can shipinternationally, at least twice a week. Finally, because we loveautomation, we require that you have an automated order intake system orsome form of API.
How can I connect my facility?
Before we start talking business, we need to configure your facility.This means we have to assign the right products for you based on yourspecialities and your region. After this, we use a two-step approach.The first step is to download and install our Printclient.Although we use the Printclient mostly for testing purposes these days,this light-weight Adobe AIR application will have your facility up andrunning in no time.Once your volume increases, the second step would be for us to add yourfacility to our PrintHub. The Print Hub is basically a middleware layer that facilitatescommunication between Peecho and your existing infrastructure.
What about your catalogue and job definitions?
We handle all job definitions in XML files that you are free tocustomize with your own template. Job definitions describe the print jobin detail, including product specifications and associated productfiles. For more documentation on job definitions and other print lingoplease visit our FAQ.To view our catalogue and more technical product specifications clickhere.
When can we get started?
Send us an email and we'll seewhat we can do for you or signup for our newsletter to get special updates for printers. If youhave a general question, you can always leave us a note in the commentsand we'll get back to you shortly!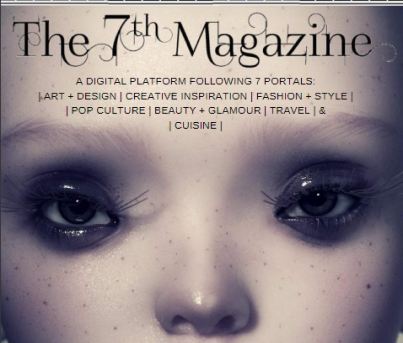 The 7th Magazine, 7 portals to inspire
Read blog