26-03-2012
Integrating Peecho's Cloud Print Button into your mobile app
Peecho'sCloud Print Button makes it easy to turn digital content intoprofessionally printed products like photo books and magazines. It's nothard to add the button to your website and getstarted selling prints. But what about mobile? In this article, WillemVermeer, our Senior Java Engineer and founder of our partner company MobPri,will elaborate on how you can leverage the Cloud Print Button in amobile environment.
Deciding which technical approach works best for you
Mobile developers are stilldebating what the best technical approach is for developing a mobileapp. Possibilities range from optimizing an HTML5/javascriptweb-solution for mobile use, to programming in the native language ofthe devices themselves. Solutions that bridge the gap between theseoptions, such as Phonegapor AppceleratorTitanium, are also widely used in the industry. At MobPri, we havechosen for native development for Android devices because we believethis is the best way to achieve optimal user experiences. However,Peecho's Cloud Print Button can be added to your app using either one ofthese approaches.
Adding the Cloud Print Button to an HTML WebView within the Android app
There are a few things to consider if you choose to add the Cloud PrintButton to an HTML webview within your app. This is basically the same asadding the Cloud Print Button to a website. First, you need to know thecharacteristics of the document or image you'd like to print. Then, youcan add an HTML snippet inside a WebView in one of your Androidactivities and you're in business. The button can be styled using yourown CSS and therefore it can seamlessly fit into the design of our app.Surely this is the easiest and quickest way to accomplish theintegration. You don't need to worry about APIs or other complexintegration tasks and can focus on designing the remainder of your app –for instance, leading your customer through the creation of some form ofdigital content using the photos stored on their mobile device.However, choosing this simple integration strategy has itsdisadvantages. When users click on the Cloud Print Button, they exityour mobile app and enter Peecho's Checkout process- which in itself isnot a bad thing- but it is a pre-defined process beyond your scope ofcontrol. If this presents a problem for your specific purpose, you'llneed to establish an integration at a deeper level. Luckily, Peechoprovides you with the means to do so!
Native Integration of Peecho's Cloud Print Button
The technical architecture of Peecho's Cloud Print Button enables you toset up a native integration of the checkout process into your mobileapp. This is best explained with an example. Suppose you want to developan app which allows users to select a PDF from their mobile device andhave it printed and delivered to a certain address. Let's assume thatthe user knows the number of pages and the dimensions of the PDF.Knowing the document's characteristics, you can invoke Peecho's checkoutAPI and ask the API to suggest a list of matching print products. Usersselect the print product (hardcover, glossy paper, etc.) of their likingand are subsequently presented with a (native) form to fill out theiraddress details. Since you're building a native app, you can use theContacts API to let the user select an address from their contactsdatabase. Peecho's checkout API is built in such a way that theinformation you're collecting during this process is added to atemporary order using a simple JSON data flow. Having done this, youpresent your users with a confirmation page and proceed to the paymentpage.After a successful payment, you can thank your customers for their orderand invite them to share their Peecho experience with their friends onsocial media.This approach allows you to remain in control of your own app, collectand store data incrementally in Peecho's checkout and use as many nativeAPIs as you like while presenting them in a consistent design. AtMobPri, we have implemented this example using native Android code inthe PdfPrintapp, which is now available on Google Play. Alternatively, the samelevel of integration could have been attained using TitaniumAppcelerator. In fact, this would probably be easier for the programmerbecause Titanium Mobile apps are written in JavaScript, which has betterout of the box JSON support when compared to Android. This would greatlysimplify the behind-the-scenes JSON communication between the mobile appand the Peecho checkout.Which approach would work best for you? Share your thoughts with us inthe comments and contact us ifyou'd like more information about integrating your app with Peecho's API.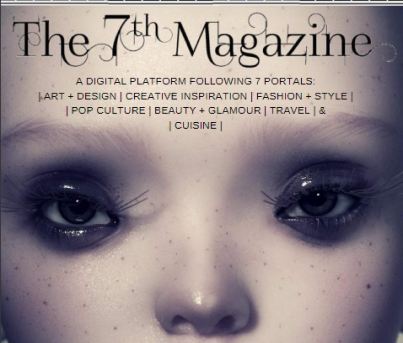 The 7th Magazine, 7 portals to inspire
Read blog