03-04-2013
Increase conversions with our Simple Print Button 2.0
With an integrated checkout, on demand production, shipping and customer service, our Simple Print Button offers you an easy and cost-effective way to sell your digital content in print. The button can be styled, supports 31 currencies and calculates prices based on the products that fit your file, so it's also pretty smart. This Spring, we're thrilled to announce the release of an even smarter version. Eager to know the details? Here we go:
Improved call to action
After receiving feedback from our customers, we decided to make the button's call to action clearer by changing it from "print" to "order print."
Scaling Options
Our new Simple Print Button scales pretty neatly with the font size you choose, so you can optimize its proportions in the way that fits your website and target group best.
Language support
The button is now available in multiple languages, including Dutch, French, Spanish, Italian and German. Even the error messages are displayed in the language of your choice!
Product awareness
Our nifty new print button also displays a different icon depending on the product types you're selling. For instance, if you're offering wall art, the print button will display an image icon – as opposed to a book for magazines, softcovers and other book-like products.
Customizable tooltip
You've probably noticed the tooltip that pops up when you hover over the new Simple Print Button. This tooltip can be particularly useful if you're offering a single product, like a book or magazine. You can customize the text on the tooltip by using the button variable data-tooltip.
New Colors!
Last but not least, the new Simple Print Button comes in different colors! The button is green by default but if you want to go back to blue, you can do so by changing the button variable data-theme to blue.These changes will be made effective for all Peecho publishers using the button javascript code, except for those who have chosen to customize the button with their own text and design. If you want to customize the new button texts, you can change them on your dashboard using the button variable data-text. Check out the manual more information about using and customizing the Simple Print Button.Got feedback? Like what you see? Tell us in the comments!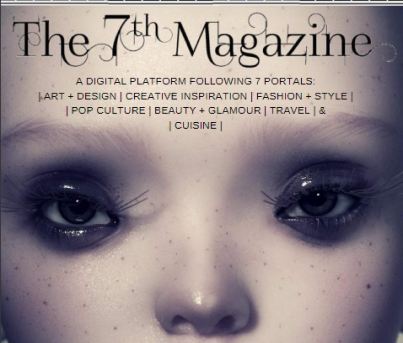 The 7th Magazine, 7 portals to inspire
Read blog