29-08-2013
How to monetize your content as a blogger
This is a guest post by Yasmin Veenman, market researcher and content editor at Springest. Springest is an independent comparison website for professional courses that is active in the Netherlands, Germany and the United Kingdom.So you've started your own blog, and it gets quite a lot readers. Yet, you don't exactly know how to make money from it. Nobody likes a big fat banner – especially not the ones that slide over what you're reading. But what are the alternatives to banners? There are plenty of tools out there that can help you monetize your blog using plug-ins or APIs. We'll walk you through some examples in this post.
How to find the monetization method that will fit your needs
Before you choose a monization model, keep in mind that it must be relevant for your target audience. Your readers must be able to benefit from your monetization efforts in one way or another. In other words, try to make it useful and interesting. The following options are worth considering:1. Ebooks and print on demandIf you've built up a healthy readership, you might also want to consider selling your own product. Several bloggers use their blogs as a platform to sell ebooks or resources in their area of expertise. Peecho's print on demand tools can help you monetize this content by offering it in print. You simply need to sign up for an account and embed the Simple Print Button on your website to start selling hard copies of your digital content. Julius Solaris' Event App Bible is a great example of an ebook currently being sold through Peecho's Simple Print Button. The book is available on Solaris' Event Manager blog.2. Join an affiliate networkThere are also more subtle ways to advertise on your blog and make a bit of money in the process. Springest, an independent comparison website for training courses, helps blogs and media outlets with their monetization too by allowing them to become affiliates. There are three options to get you started: install our WordPress Plugin (if you're the owner of a WordPress blog), use our RSS-feed or let us build an API integration for you. Paywizard.co.uk, for example, is using our RSS integration to enable their readers to find and compare courses in different areas. In return, we share part of the revenues of any courses booked through their blog.3. Job OfferingsAnother way of monetizing your blog is by offering vacancies that are relevant to your target group. If you're blogging about design, a job board for designers can work quite well. Mashable, for instance, has a job board integrated on their website with digital and tech Jobs.Got any extra monetization ideas for bloggers? Share them in the comments!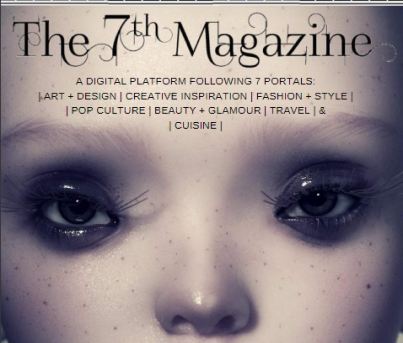 The 7th Magazine, 7 portals to inspire
Read blog