16-07-2013
Musée Magazine now available in print via Peecho
Muséemagazine is a New York-based quarterlyperiodical that publishes the works of both up-and-coming andestablished photographers. First published in 2011, thepublication has had six well-received issues. Musée was founded byaward-winning fine art and fashion photographer Andrea Blanch. Referred to as"the woman who knows how to capture a woman," Andrea's work has beenpublished in Vogue, Elle, Harper's Bazaar, The New York Times Magazine,Esquire and Rolling Stone, among other titles.Last month, Andrea started using our Simple Print Button to offer Musée volumesin print and we couldn't wait to learn more about this stunning publication.
Andrea, tell us about Musée, what inspired you to launch the magazine?
One afternoon I was working in the studio when a flash of inspiration came to me: create aninternational magazine that provides a platform for emerging photographers.
Aside from exhibiting work from up-and-coming photographers, the magazine acts as a venue forthem to come together with prominent names in the industry. Through the magazine, I am seeking to recreatemy original mentorship under iconic photographer Richard Avedon, with whom I trained. The magazine containsinterviews and features work by established artists such as Cindy Sherman, David LaChapelle and CatherineOpie who act as mentors and guides for the emerging artists.
What is your take on the future of photography, as someone who has seen the art form evolvethroughout the years?
In my opinion the future of photography is more exciting and engaging than ever: the breakdown ofbarriers brought about by digital and social media offers an incredible new diversity and accessibility to new andestablished photographers. Photography, video, film and performance have opened up broader vistas than wepreviously thought possible. Old techniques are being used in new ways, the possibilities for innovative workand exploration seem limitless: it is the new frontier.
Photography today is everywhere: it is a part of our daily lives. The art form has come into its ownand is getting the respect, recognition and attention it deserves.
Browse through Musée Magazine's issues to discover work by talented emerging artists and some ofthe most prominent photographers worldwide.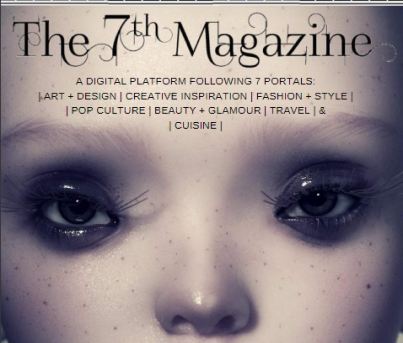 The 7th Magazine, 7 portals to inspire
Read blog