01-01-2011
Happy new year!
Peecho wishes you all the best in 2011. Really, we do.For those of you who just tuned in, we added a quick recap of 2010. Forthe really determined, there is a preview of next year, too.
About 2010
The past year has been absolutely fantastic. After all, it was our first.
By the end of the year, Printcloud succesfully routed production ordersfor postcards, greeting cards, magazines and photo books to facilitiesas far as China.
What's next
The upcoming year is going to be even better, we believe. Here are justa few random highlights of what is coming up in 2011:
Life will become easier for our customers, print facilities and usbecause of lots of new self-service features.
New, prettier print facility software will be released, that will makeit really simple for facilities to automate their connection toPrintcloud and do the associated status updates.
Printcloud will allow applications to manipulate a product templatebefore adding variable data to it. This means that you can completelycompose any product.
Pretty soon, Printcloud will support full PDF document intake. This isgreat for many applications that already host PDF data.
To be honest, we didn't tell you everything yet. The best is still tocome. Stealth is overrated, but I wouldn't want to spoil the surprisefor you guys. Stay tuned!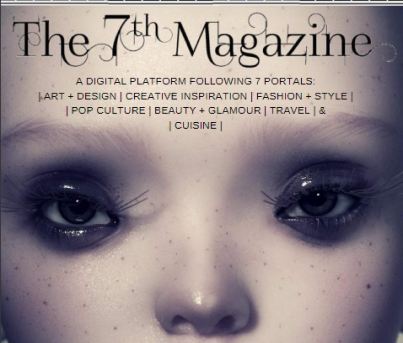 The 7th Magazine, 7 portals to inspire
Read blog