05-03-2013
Erwin Blom, author and media innovator, shares his take on publishing
Image courtesy of Erwin BlomErwin Blom is a Dutch blogger, author and award-winning media strategist. In 2008 he co- founded The Crowds, a company specializing on social media. Before starting his own venture he was head of New Media and Innovation at the Dutch broadcasting organization VPRO. His division has been widely recognized as one of the frontrunners in The Netherlands when innovation is concerned. Nowadays, Erwin also keeps busy with his blog Fast Moving Targets, where we were recently featured in a live Q&A. Last week, we also had a chance to talk to Erwin about using multiple media to enrich your publishing strategy. Here's what he shared.As a media innovator and avid social media user, what's your take on the future of printed media?
I love printed media. And I love it most when it's special. So I see a good future for print that is personalized, that looks pretty and looked after. I see a good future for print that's made to last.
You decided to offer your book "De Realtime Revolutie" in digital formats and in print. Why is that?
I think you should give people options. Some people like it digital, others like to read from paper. And because we think paper should be special, we put a lot of effort in the design. Esther Gons did a brilliant job there.
You also recently launched a magazine that features your blog content. Why?
This is another example of giving people options. Some people are regular visitors of our site to read articles, others watch shows and others listen to podcasts. For the people that want the comfort of a summary, or the highlights of a month we make a monthly magazine.
What are your future ambitions in self-publishing?
We like to experiment and we like the Do It Yourself attitude. What we want is to build a large audience of people that are interested in innovation, media communication and tech so we can sell them stuff that's dedicated to them. And because we have the technique ready, it's up to the audience how they want to consume it. So we see a big future for self-publishing!
What was your experience like using our print service?
Worked like a charm!
If you can read Dutch, make sure to check out Erwin's magazine on Issuu or buy a copy of his book for more insights on media innovation and the realtime web.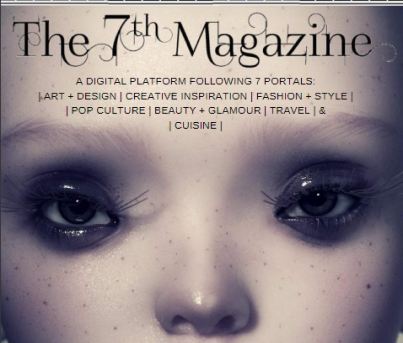 The 7th Magazine, 7 portals to inspire
Read blog