06-06-2012
Deloitte prints their Global Economic Outlook with Peecho
Deloitteis a renowned brand that provides consulting, financial advisory, riskmanagement and tax services through a global network of independentfirms. These firms make up one of the most trusted professional servicesnetworks in the world. Four times a year, Deloitte research publishesthe GlobalEconomic Outlook, a report that examines the most crucial economicdevelopments and trends worldwide. We're pleased to announce thatDeloitte is experimenting with cloud printing for the release of theirlatest Global Economic Outlook, using Peechoto provide hard copies for their readers.
A socially responsible company
Every day, Deloitte makes significant contributions to the effectivenessof companies, industries, and markets across the globe, helping topromote job creation and economic growth. The company is also known forsponsoring education and capacity building initiatives among youthworldwide. Besides this, Deloitte is a founding member of the WorldBusiness Council for Sustainable Development, playing an active partin conversations about sustainability and economic prosperity.
Innovation and Sustainability
Deloitte believes that companies need to strive for better environmentalfootprints to secure a viable future for the rest of society. Therefore,they take the lead in implementing sustainable business solutionsin-house. Their choice to experiment with cloud printing attests to thiscommitment. Cloud printing enables companies to print only on demand,thereby avoiding unnecessary printing and paper waste all together.Deloitte is also constantly developing innovative ways to do businessand stay in touch with their (potential) customers. Peecho's print ondemand solution allows the company to experiment with new technologiesand cater to customers that prefer to do their reading in print. Thefirst results are very promising and we're thrilled to hear thatDeloitte would like to continue working with Peecho in the future!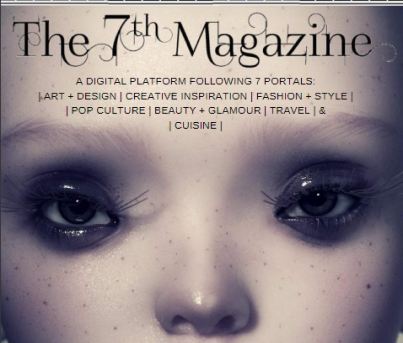 The 7th Magazine, 7 portals to inspire
Read blog