19-09-2014
Crafting a beautiful photography portfolio: a Peecho customer story
Creating a showcase of your best work is no easy task. You have to select your pieces carefully, design with your target audience in mind and choose the right distribution platform to draw attention to your portfolio. We recently came across a lovely collection by EMPICS Entertainment, a premium digital photo agency that produces high quality, photographic content for the entertainment industry. The agency is printing its portfolio through Peecho and distributing it digitally through Issuu. We spoke with EMPICS' Editor, Edward Smith, to learn more.
Edward, can you tell us more about EMPICS entertainment, what services do you offer as a digital photo agency?Our yearly calendar of photographic coverage includes, but is not limited to, all UK BAFTA events, The Oscars, The BRIT Awards, Costume Institute MET Gala in New York, MTV EMAs/ VMAs, Fashion Week, Cannes Film Festival and a plethora of other high profile events. We have photographed the good, the bad and everyone in between!I'm thankful every day that I get to work with an incredible mix of photographers who all have their own unique style. This means we get to supply our customers with a variety of quality content.You recently printed your fashion portfolio through Peecho. How did you select the images?
 All of the images I select must have that 'visual impact.' We are in the business of selling pictures and if they can't speak for themselves, we don't have a leg to stand on. Every image must instantly tell the story of the event with little to no explanation.
The majority of our images are used editorially so I'm used to seeing them in magazines and newspapers on a daily basis, which I draw a lot of inspiration from. I want prospective customers to see how our images would look if they chose to use them in their own publication.
 Do you have any recommendations in terms of design?
 I have a stack of magazines, portfolios and books on my desk that I use for inspiration.
 I would say be bold and don't be afraid to try something different. I use some text and graphics to help provide context but if it's not needed, don't use them. Wherever possible let the images speak for themselves. Do what works best for the pictures.
With the type of content I'm using every event requires something different, so know your audience and adapt the style appropriately.
What is the value of having a printed copy of your portfolio?There is no denying that we live in a digital age and what we are experiencing with that right now, editorially, is just the tip of the iceberg. Magazines and newspapers are closing down weekly but reemerging in digital formats, which is a trend that we are going to see pick up pace in the coming years. Printed editorials are going to become 'coffee table',  luxury items. With that in mind, the importance of high quality printed portfolios is greater than ever before.For me, the printed version is vital. We attend various photo events throughout the year and being able to give people something they can take away to remember us by is fantastic. It shows that we take pride in our work and afford it the respect we think it deserves.I've been creating digital books using Issuu for some time, and when I saw that they had partnered with Peecho I clicked to get a physical copy immediately. This combination of Peecho with Issuu means that we can have the best of both worlds. We can create endless books or portfolios for free whilst having the option to get limited print runs done as and when we need them!Follow EMPICS on Twitter for more. Want to order a test print of your photography portfolio? Click here to upload your PDF.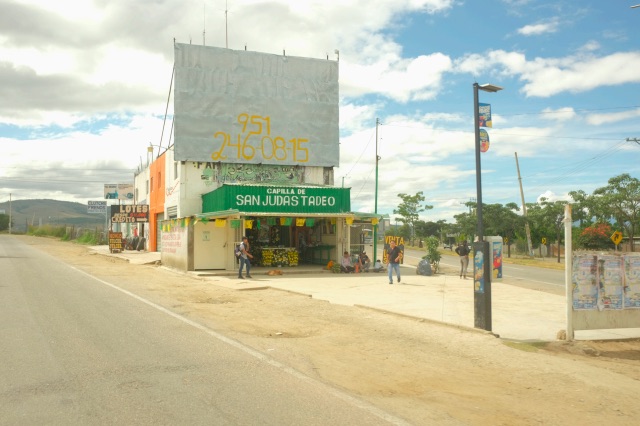 Alex Coghe: photojournalism and "gonzography" between two continents
Read blog