17-08-2012
Celebrating uniqueness in a gift: Boekje Voor Jou Prints Personalized Books
Finding a special gift for friends and family can be quite a task, evenwith all of the options we have at our disposal these days. Books, ingeneral, make great gifts because they can strike a chord with eachperson's personality and lifestyle. But what if you could personalizebooks to tell the story of the person or event you're celebrating? Inthis post, we'll be talking to Kristel Vrolijk from Boekjevoor Jou, who started a company in The Netherlands based on thisidea.Kristel, can you tell us what Boekje voor Jou does and how it works?
Boekje voor Jou is a webshop where you can order personalized books forfestive occasions such as marriages, baby showers and birthdays. Onceyou're in the shop, you simply have to pick a template for the occasionyou're celebrating, fill in the name and unique details of the personreceiving the book and choose some illustrations to complement yourstoryline – as illustrated in the images below.
Once you've completed your order, the end result is a beautiful, fullcolor A5 landscape book that gets shipped right to your door.
That's a fun gift idea! What inspired you to start Boekje voor Jou?
Well, I made my first book for a friend and she was so happy with itthat I decided to do the same for another friend. I had so many greatcomments that I decided to turn professional. I have a background ineconomics and communications but I always loved art and design. I makeall of the illustrations myself.
You started working with Peecho recently to print your books. How didyou find us?
I was searching for a new printer and then one of the printers I was intouch with recommended Peecho. I looked up your websiteand I thought, this is exactly what I need.
So what's next for Boekje voor Jou?
I want to expand globally, so for me it was important to find a solutionwith global coverage. That is now possible, in part, thanks to Peecho.
Looking for an original gift to give to your Dutch friends? Check out BoekjevoorJou.comor connect with Kristel on Facebookand Twitterfor updates.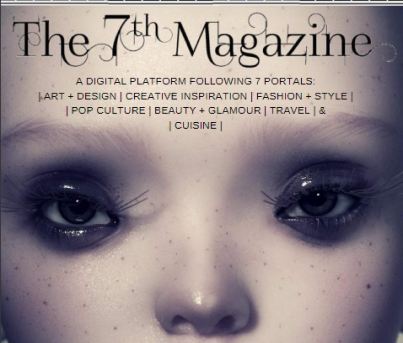 The 7th Magazine, 7 portals to inspire
Read blog