30-05-2016
ArtMat connects people: an interview with Peecho user Barbara
Connecting people through creativity, that's what ArtMat is about. Barbara del Court König from the Netherlands has been spreading many coasters with art on it in public places like restaurants and bars in the Netherlands to make artists more visible and entrepreneurial. Recently, she added all the art to their website and it's now possible to order the art as wall decoration, printed on demand. Barbara tells us more about this inspiring project.
Connecting artists, the public and the corporate world
A few years ago, Barbara realised there was a huge chasm between three worlds: artists, the public and the corporate world. ''Artists don't earn a lot of money with their trade,'' Barbara explains. ''The public doesn't know a lot about Corporate Social Responsibility (CSR is about operating a business in a manner that meets or exceeds the ethical, legal, commercial and public expectations that society has of business) and think art can only be bought in galleries.'' The corporate world needed a boost for their CSR ideals. That's how Barbara came up with the art coasters (ArtMats). While people are having drinks in public places, they will see the art coasters and start a conversation about it. They can take the coasters home to look up the artists. ''My mission in life is to connect the world of the artist with CSR and the public world through creativity and fun,'' Barbara says. ''Put these elements into your passion and you have a winning formula that connects many worlds together! All parties can inspire each other: the businessman who's caught up in his deadlines can find new vision by collaborating with an artist. An artist can learn to embrace commercialism and the general public can be inspired by the CSR ideals of the businessman, as well as the art made by our artists.''
Art print on demand
It's now possible to order the art as wall decoration prints (posters and canvasses) via Peecho. Barbara thinks Peecho suits their project perfectly. ''The public wants an easy solution,'' she says. ''They see the art, enter the website and have the art delivered soon after. Peecho is the perfect one-step method to make ordering of beautiful art simple, fast and easy.'Would you like to check out the art of ArtMat? Check their website. Do you also want to sell art as prints on demand via Peecho? Contact us.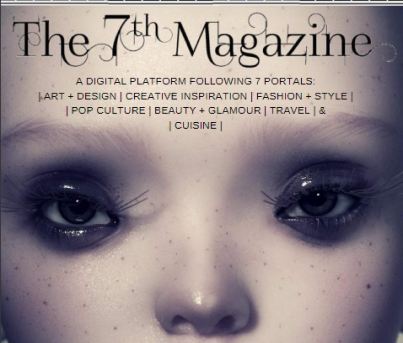 The 7th Magazine, 7 portals to inspire
Read blog