27-11-2014
Artists reveal where they find inspiration – Part Two
A few weeks ago, we interviewed a fantastic group of illustrators to uncover how they find their creative insight. This week, we had a chance to talk with more talented artists to find out how they view the search for inspiration. Read more about them below.
André Bergamin
André Bergamin is a visual artist and illustrator who works mainly with the collage technique. Collage has been a consolidated post-modern art technique for some time now, and has gained even more popularity in recent years because of the overwhelming amount of visuals shared online daily. For André, his artwork is a means to create order out of this chaos of visual stimuli.
"Usually I browse for images and select the ones I feel like working with. Then, in a trial and error fashion, I test the different ways they complement, juxtapose or alter each other. Sometimes I feel that after some point the work starts getting done by itself, like there is a hidden logic that tells me how I should combine this and that image. Even in commissioned illustrations the process is pretty similar…the images themselves are my source of inspiration."
Learn more about André's artwork here.
Lauren Ami Parker
Lauren Parker is a graphic artist that specializes in greetings cards. Lauren loves making cards that are a little different and unusual, but at the same time very simple. Illustration is her passion. Humor plays a big role in Lauren's art.
"I find inspiration in the things around me: family, friends, my pet dog. I also love to study the work of other artists. This often inspires me and fuels my own ideas. Sometimes, I can spend days really trying to think of something or push an idea that just isn't going to work, which is very frustrating. But if I get stuck in that frame of mind, I just take a step back and try not to overthink things. I think that's important to remember. I always keep a notebook handy too, you never know when inspiration will strike and you need to get some doodles down on paper."
Learn more about Lauren's work on her website.
Llewellyn Mejia
Llewellyn Mejia is a stylistic illustrator that mixes folk art, scientific illustration, pattern and the occult. His interests include travel, textiles, fashion, folk art, wallpaper, and all types of candy.
"I find inspiration by collecting loads of books most of them about textiles, pattern design, occult subjects and animal illustrations. I like the idea behind ritual and old world magic as well as elements of tribal culture. People had more imagination then. Nowadays, it's all about just watching other people, not making your own story about the world. I think myth and ritual can teach people a lot about how humans think and why we are the way we are."
Follow Llewellyn on Instagram for more.
Goñi Montes
If Goñi could choose a single word to describe his work, it would be "wierd." His drawings are active, impactful and colorful. Currently, he is focused on producing editorial illustrations.
"Ideas tend to shape up in my head right after waking up. When a client sends me a story, I have to read it and sleep on it. I guess it mulls over while I sleep and I get ideas the next morning. It's the same with personal work. I'll just wake up with weird ideas that get drawn in my sketchbooks. If one of these is cool enough to be final, I'll take it there. I just sit down and draw. If there's such a thing as inspiration, may it catch me drawing."
Visit Goñi's website to learn more.Got other tips and tricks for finding inspiration? Let us know in the comments.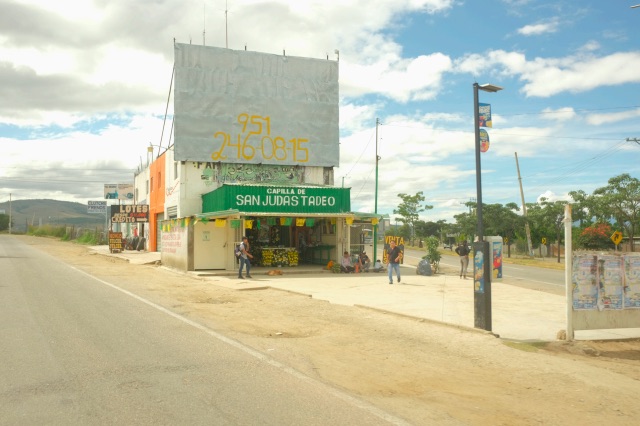 Alex Coghe: photojournalism and "gonzography" between two continents
Read blog