17-10-2014
Artists reveal where they find inspiration – Part One
Daydream. Keep a notebook. Find time for yourself. Spend a day outside. There are many ways to find creative inspiration. This week, we had the pleasure of interviewing 5 wonderful illustrators to learn about where they find the insight behind their creations. Take a peek into their minds.Lieke van der VorstLieke is a Netherlands-based illustrator that loves to work with ceramics, wool and many other kinds of materials. The subjects of her work are mostly animals, good food and nature.
"I get a lot of inspiration from our vegetable garden, talking and eating with Dave (my boyfriend, you can check out his website here) and from organizations like Edgar's mission, a non-profit organization that advocates for animal rights and cruelty-free living. Sometimes I struggle to get inspired, for instance when I end a big project. Then I feel completely empty. That emptiness can be very frightening, because you have no idea how long it can take to get inspired again. In such cases, the worst thing you can do is focus too much on your lack of inspiration. What I like to do is watch documentaries about how food has been made, about what we eat, about what cats do all day…and I bake a lot of cakes, eat with friends, work in the vegetable garden and visit second-hand-shops. And then, when you were not looking for it, you find it again."
Artwork by Lieke van der Vorst
Visit Lieke's website for more.
Het ParadijsHet Paradijs is a studio located in Arnhem, the Netherlands. The studio is led by three artists: Esther Hörchner, Els ten Klooster and Maaike Burgers. Esther, Els and Maaike specialize in crafting beautiful line drawings. They are known for their detail, delicacy and playful character.
Picture by Masha Bakker"We love to visit flea markets and get inspired by old porcelain, books and toys – beautiful things that are made with much more care and love than average things you'll find these days in stores. For example, we love to collect hand-painted prints on porcelain dishes from the 1940s and 50s. When we feel less inspired, we just make a big pot of tea and have a chat. A cup of tea solves everything."
Learn more about Het Paradijs here.
Alexandra Ball
Alexandra Ball's artwork explores the magical world of wildlife and animals. Muted colours and delicate expressions give her pieces a sensitive flair, while fluid compositions offer an element of movement and fun. With her drawings, Alexandra builds an imaginary world that both children and adults want to be a part of.
 Artwork by Alexandra Ball
"I believe inspiration can come to you regardless of what you are doing, and it completely depends on how your mind works. Mine is a mind that wanders a vast deal and therefore I can pretty much be anywhere when the light-bulb glimmers and something comes to me. Having said this, I know a lot of my ideas come to me when I'm out in the countryside. Not only is nature generally my chosen genre, but it's also quiet and peaceful, which allows my mind to be consumed by many thoughts. If I ever get stuck, I take my dog for a quiet walk and allow my mind to wander, along with my feet."
Check out more of Alexandra's work here.
Begoña Masiá
Begoña Masiá's illustrations are mostly black and white and drawn with thin lines. Begoña loves to draw slightly surreal situations that make you fly away to another reality. Look close enough and you'll discover smalI and surprising details.
"Normally, inspiration comes unexpectedly. That's why I always carry a notebook with me to write down the ideas that come to my mind for future illustrations. Just walking on the street I get a lot of inspiration, also from movies and past experiences. When inspiration doesn't find me and I have to look for it, I just relax, close my eyes and I try to search in my mind. In my case, I think a lot of ideas are already in my head and I enjoy more to draw things that come from my thoughts. That is why my illustrations sometimes can be very happy and sometimes a little bit more somber, they are a reflection of the way I feel at a certain moment."
Artwork by Begoña Masiá
Visit Begoña's website for more info.
May van Millingen 
May van Millingen's work is colourful, observational and diverse. The artist combines hand drawing with digital processes, and uses ink, pencil and watercolor paints to create illustrations for a wide range of clients. Her process usually combines mark-making and strong graphic lines, with a bold use of colour.
"Visual Inspiration comes to me anywhere and at any time. It could involve people, travel, films, landscapes, nature. I've always been interested in biological science, and love detailed historical botanical illustrations in particular. Inspiration can be found in anything, and I'm able to see beauty in the most mundane things."
 Artwork by May van Millingen
Follow May on Instagram or visit her website for more. Where do you find inspiration? Let us know in the comments below!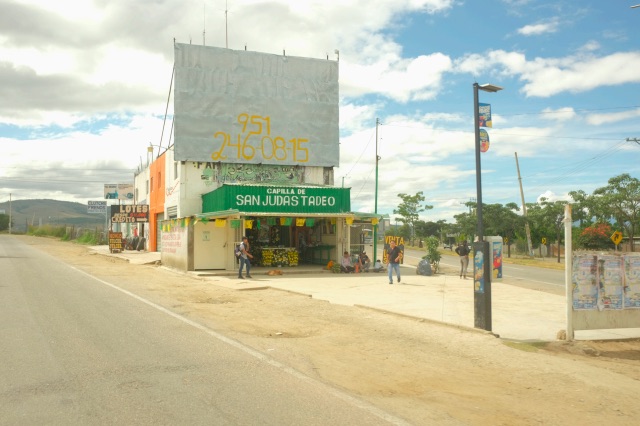 Alex Coghe: photojournalism and "gonzography" between two continents
Read blog