30-03-2012
ABN AMRO prints their latest sector report via Peecho
Embracing cloud printing to drive corporate social responsibility
Just yesterday, at the annual IT Entrepreneurship Congress ( ICTOndernemerschap ) in Amsterdam, ABN AMRO presented the results oftheir latest research on the impact of cloud computing in the Dutch ITsector. This new report, done in collaboration with Heliview Research &Consultancy, studies the financial consequences companies face whileundergoing the transformation into the cloud. The overall goal of thestudy was to identify if there is a gap between the supply and demand ofcloud based services.In the spirit of this new research, ABN AMRO decided to use Peecho's cloudprint button to make the printed report available on demand.Switching from traditional offset printing to on-demand services reducesthe number of prints, saving companies loads in paper and resources.Peecho also prints products closer to the end consumer, reducing carbonemissions from transportation. Seeing this as an opportunity tostrengthen their corporate social responsibility and prevent unnecessaryprinting, the bank proudly launched the cloud print button on theirwebsite. We're thrilled about this collaboration!
How is cloud computing impacting the Dutch market more generally?
According to ABN AMRO's preliminary publication,most of the Dutch companies surveyed are reluctant to embrace this newtechnology. Concerns about access, safety, and continuity as well as alack of understanding of the cloud computing business logic seem to playa key role in this adoption trend. Despite this, the use of cloudservices is growing exponentially in The Netherlands, with 40% ofcompanies expected to to use cloud-based IT services by the end of 2012.We believe this will also be the case for the adoption of cloudprinting, as companies start to grasp its unique benefits. Downloadthe report for more information.What contributions do you think cloud computing can bring to the Dutchbusiness market? Share your thoughts with us in the comments!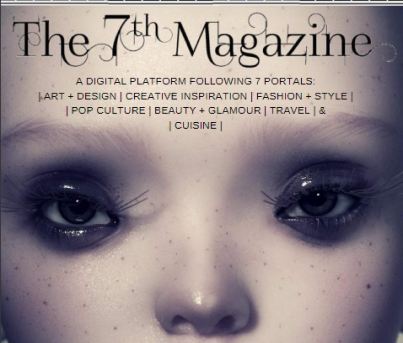 The 7th Magazine, 7 portals to inspire
Read blog