27-08-2015
7 struggles that every indie publisher will recognize
The main advantage of not having an agent or traditional publisher backing you, is that you can control the whole process yourself. Self-publishing or indie publishing allows you to retain the rights over the final product, you can offer your product at a lower cost and you can do the marketing yourself. At the same time, having to control the whole process yourself is the biggest pitfall. These are 7 struggles that every indie publisher will recognize.
1. Taking care of your own cover, formatting and editing.
The fact that you enjoy writing doesn't mean you also enjoy designing a cover. Many readers decide whether they want to read a book or magazine by the look and feel of the cover. So the cover needs to be designed with great care. And you are not a designer.The formatting of self-published books and magazines is often underestimated. This also requires serious attention. Running heads in the wrong places, page numbers turned around, the absence of hyphenation and inconsistent formatting are mistakes that are made often. For many indie publishers, editing their own text is a tedious job. You know what the story is about, so reading it over and over again can get a little boring. At a certain point, you don't see your own mistakes anymore. Luckily, there are always resources online that can help you get inspired and turn a tricky task into a fun exercise. Take a look at our blog: 10 must follow pinterest boards for typography and editorial design.
2. Finding a trustworthy, competent and payable editor and/or illustrator.
If you decided not to do the cover, formatting and editing yourself, it can be hard to find the right people to do it for you. This  can turn into a big dilemma. Should you be spending more money on an editor and illustrator and make sure that you hired good people? Or should you save some money to promote your product?If you're looking for help, Reedsy is a place where you can find editors and designers for your books.  
3. The distribution of your book or magazine
When you first finished your book or magazine,  you felt euphoric. You did it! But then there is the next step: distribution. How do you know what will work best for your product? What if you don't have the money to order a bunch of printed copies and then try to sell them? What if you order too many copies and your bookcase will be filled with unsold copies of your book for the rest of your life? Print on demand providers like Peecho make the distribution of your publication in print much less of a hassle.
4. Setting a price for your book or magazine.
As an indie publisher, you want to be acknowledged. The more people that want to buy your product, the better. But setting the price of your book must be done carefully. When you set the price too low you risk that people will think it is badly written. When you set the price too high, people won't buy it.Check out  mediashift, a site where different authors share their visions about setting a book price for self-published books.
5. The marketing of your book or magazine could be a fulltime job
As a writer, you are not necessarily adept in marketing. And if you don't market your product, nobody will know of its existence, and nobody will buy it. How do you find your target group and how are you going to convince them that reading your content is lifechanging? The biggest challenge is doing all of this at low budget.If you don't want to do the marketing yourself, you can find book marketers on Reedsy.
6. The stigma associated with indie publishing.
People tend to think that indie publishers are not as talented as traditional publishers and that their content is badly written. There is a prejudice that you have written nonsense. This stigmatization can lead to fewer sales of your product, while it might be even better than a traditional published product with more sales. Sometimes the success of a product seems to depend on marketing and cash and not on talent and creativity. But don't worry. You're just ahead of the game. As this Huffington Post article on  the self-publishing stigma states: revolutions take time.
7. Getting reviews
As an unknown writer it's hard to get reviews. You not only need reviews, but you need verified reviews too. Besides that, when you do get reviews, people tend to think you wrote them yourself or you paid someone to write them for you. Life is unfair.Luckily, the Midwest Book Review gives priority to small publishers and self-published authors. Sites like these can help you get the word out and build credibility.
Despite these struggles, self-publishing is growing and so is the number of people that like to read self-published books and magazines. Take a look at our case study and get inspired by the success story of CT Magazine.
Keep up the good work indies!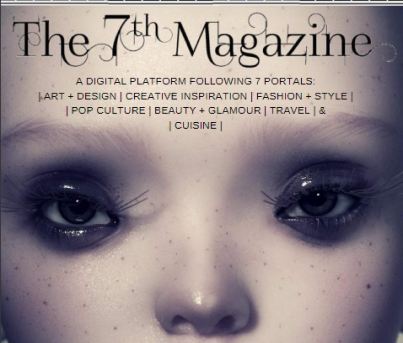 The 7th Magazine, 7 portals to inspire
Read blog